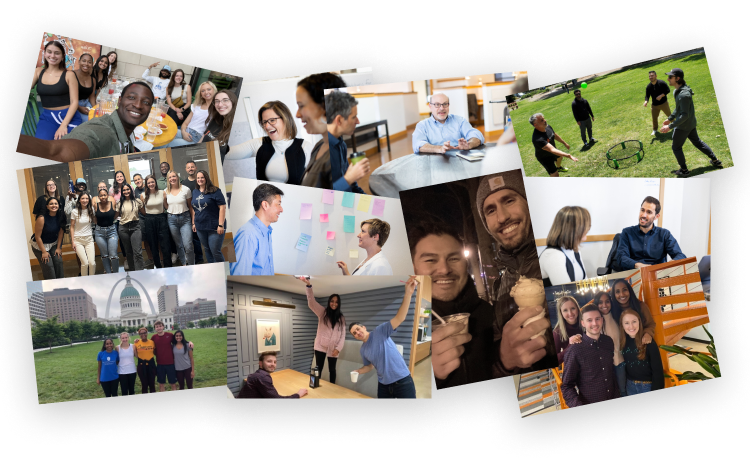 Ranked Top 100 on Forbes America's Best Startup Employers List
We take pride in the fact that our core values are integrated into everything we do. Our focus on integrity, collaboration, flexibility, and empowering people have allowed us to create a diverse team of individuals who work well with each other and serve as the backbone to modern healthcare.
Work with

Integrity
Through our clinical virtues, transparency, and commitment to our promises, we earn and keep the trust of our partners, colleagues, and clinicians.
Collaborate

Shoulder-to-Shoulder
We work alongside our partners, colleagues, and patients to help them achieve their goals.
Demonstrate

Flexibility
We believe in meeting people where they are and being flexible is key to pivoting when faced with challenges and setbacks.
Empower

Ownership
By giving those we work with the autonomy, resources, and ownership they need, they can build the future they imagine.
Don't see an open position that matches your interests?
Feel free to email us:
[email protected]
The Difference Makers: Our Team
Our employees are the foundation of SteadyMD and are essential to our collective success. We trust our employees to set high professional goals, be team players, and work with integrity. While we foster a results-driven work culture, we truly care about our team.
We believe in better than just decent benefits, a sustainable balance between professional and personal commitments, and bringing together people who are highly passionate about the work we do.
I like working here because there is room to really try new things, and in a way that suits you.
I feel like it's a good environment to really see direct impact on the work you do with your team, and the organization at large."
I love the 'fast pace, get it done' atmosphere. I find it boring to do the same thing all day every day. I'm constantly learning and growing with every meeting and every call.
On a personal note, the culture of flexibility and supportive colleagues allows me to actually have a life while working in an ever growing and changing industry."
I like working for SteadyMD because I am an essential part of providing daily healthcare to patients who are in remote locations or those who need access to affordable healthcare.
SteadyMD strives to provide efficient services and excellent doctors who are receptive to the modern-day needs of patients."
I feel heard, valued, and accepted. The culture is inclusive, inviting and every person that I interact with, truly embodies the mission and vision.
SteadyMD does a GREAT job of creating a feeling of community through town halls, DEI events, and virtual happy hours. We even have channels for celebrations, book clubs, foodies, pets, etc."
Diversity, Equity, and Inclusion
SteadyMD is an equal opportunity employer that values what diverse teams can accomplish together. We respect and honor each of our unique perspectives and experiences. In practice, this means that we:
Hire and promote people based on skills, experience and potential, with the conscious intention to reduce bias at every step of our interview process.
Use inclusive, diversity-sensitive language in all official documents, signs, and job ads (e.g. referencing he/him, she/her, they/them).
Conduct diversity training and hold all employees accountable for maintaining a workplace culture that values and leverages diverse perspectives.
Host panel discussions with members of our team to share unique experiences, such as what it's like to work at a technology start-up as a woman or African American.
Ensure people with disabilities are given any tools they need to move safely on our premises and use our products, services, and equipment.
401K
FSA for Medical & Dependent Care
Paid
Family Leave
Unlimited PTO
Lemonaid Primary Care Complete Membership
Calm App
Membership
Medical Insurance
Vision &
Dental Insurance
Life
Insurance